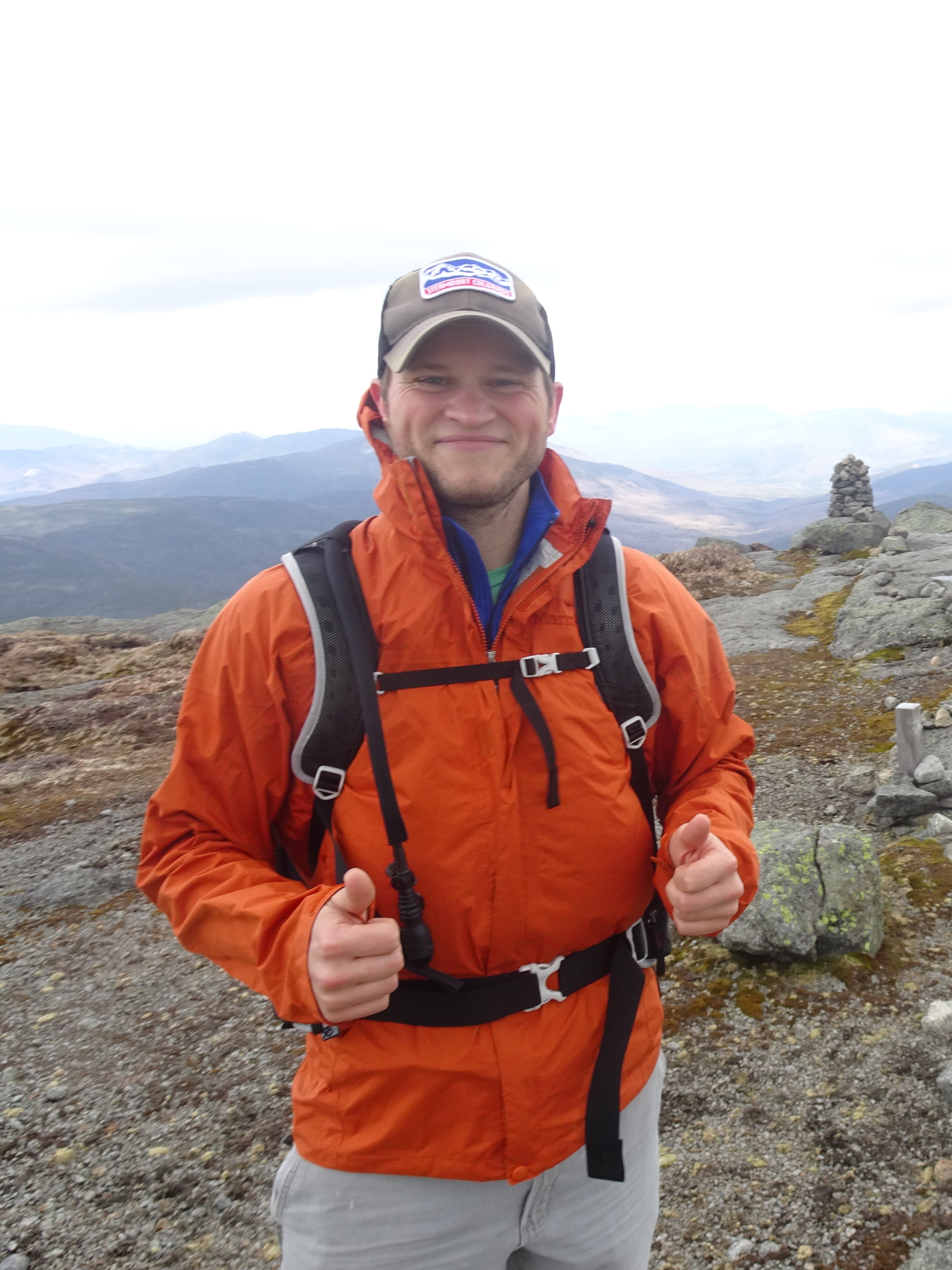 About:Me
I was born and raised in Spencer, NY&ndasha small town about 15 miles south of Ithaca. After high school I attended University of Rochester where I played Rugby and majored in Mathematics.
In 2015 I married Claire Mierzwa, and we've been adventuring together ever since.
In 2017 I graduated from Syracuse University as a Dr. of math. Currently I am an assistant professor of Mathematics at the
University of Wisconsin &ndash Superior. For more information see my CV or contact me at jstangle at uwsuper dot edu.
Some of my favorite things are cycling (mostly all mountain currently), music (mostly jazz currently), and delicious food (mostly vegetables always).
Research Interests
Homological algebra
Commutative Algebra
Representation theory of orders over Cohen-Macaulay Rings
Defect Categories - Especially the Singularity Category
Math Pedagogy - Especially assessment.

Education

Ph.D., Mathematics, Syracuse University, May 2017
M.S, Mathematics, Syracuse University, May 2013
B.S., Mathematics, University of Rochester, June 2010

Awards

Syracuse University All-Doctoral Prize, May 2017
Kibbey Prize, SU Mathematics Department, May 2017